SILK
SILK is a company creating sustainable fashion, with a focus on contemporary linen loungewear.
Soft, pastel colours with considered use of negative space represents and matches their relaxing, designs and loungewear inspired by water.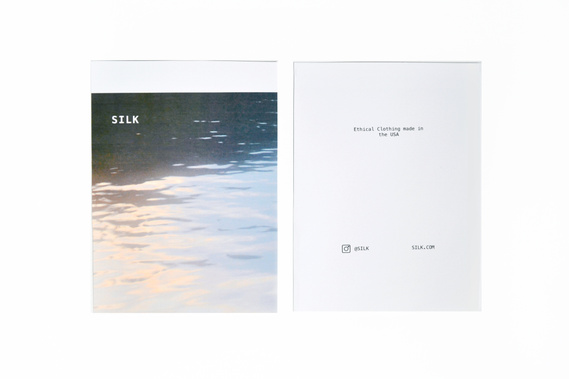 Solaris Book Cover
Photography book cover that features poetry and photographs from Toronto artists that make work based on shadows and light.
Slavic Traditions
Slavic Traditions is a fashion company creating luxury watches. For their logo it was important to showcase the premium quality of their watches while incorporating slavic culture. The symbol above the logo represents a powerful slavic god of air while being simple and eye-catching. Through the choice of black and white and minimal font, the logo will easily stand out behind the watch face.
Lettering & Illustrations
The Speech School
The Speech School is an online program based in Toronto that teaches effective public speaking and communication skills to children. This educational company asked me to update their logo, branding and new brand guidelines.
Through the creation of a shield illustration combined with curtains, I made a new logo that is contemporary and updated. The goal was to represent The Speech School in a more modern way that also reflected their professionalism and quality.